Nokia 1100 Mobile Phone Online Shopping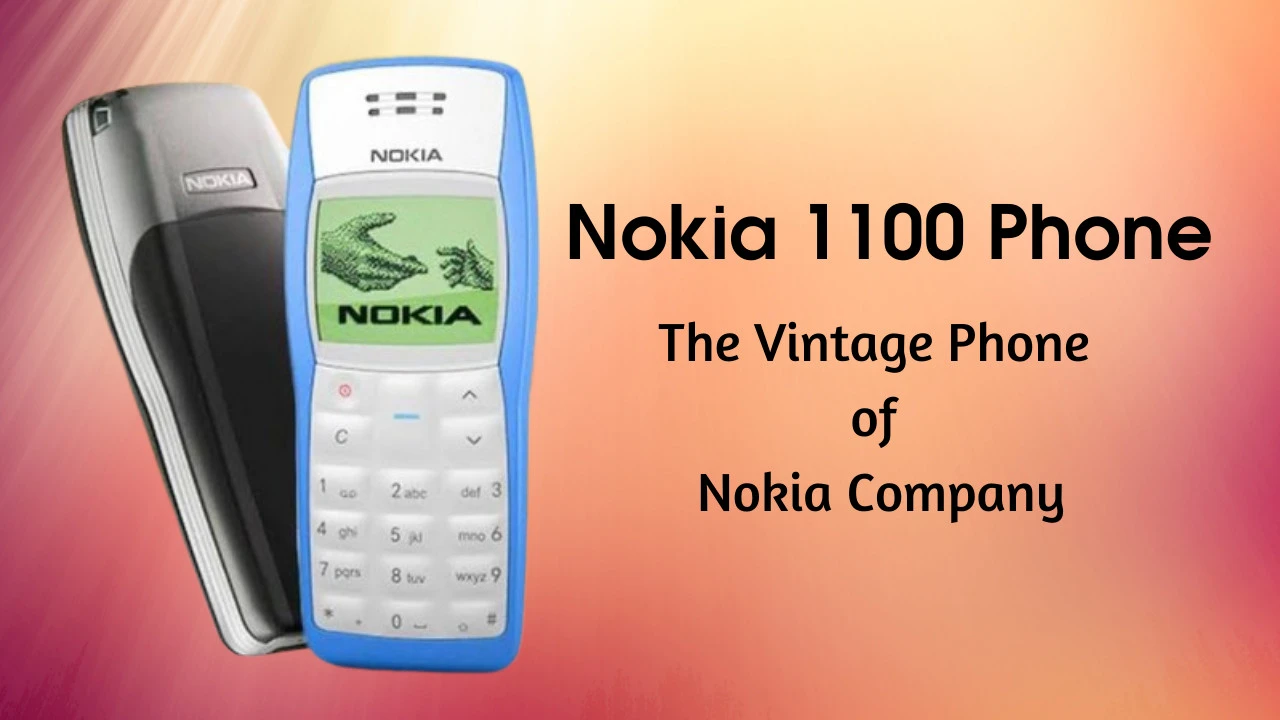 Nokia 1100 Mobile Phone Online Shopping at TheDealsGuru.com.
Nokia 1100 is one of the Oldest handsets of Nokia Company. It is Launched. The Nokia 1100 launch date in India is last of 2003. It is basically a black and white handset.  Nokia 1100 classic phone has 3 basic colours white, blue and black. These phones are only used for calling purposes. At that time there were no android phones. So forget about the other features. At that time the nokia 1100 price In India was INR 5000/- for this phone. The original battery price was around INR 700/- at that time.
Nokia 1100 Top Features: 
Battery Backup is the main feature of that phone. After a full charge, It will last up to 10 days. These phones are good for senior citizens.
Nokia 1100 has a torch or you can say flashlight. People can use it at the time of load shedding.
The network of this phone is very good. It does not matter that if you are in an area where the network is weak, the Nokia 1100 will always be able to make a call.
Nokia 1100 phone over Android phone: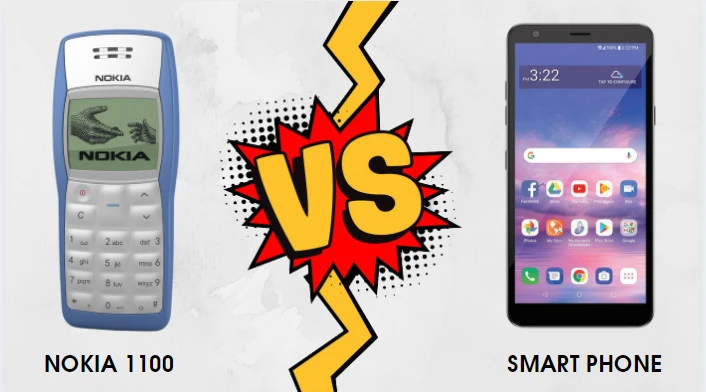 Nokia 1100 phone is manufactured a long time ago.  It is an old model keypad mobile. The display is also very small as compared to android devices. So Don't think about comparing it with android phones. You can not compare a bicycle to an Aeroplane. But there are some features in this phone that can beat Android or modern smartphones.
The body of the Nokia 1100 phone is a normal plastic cover. This  phone is not a dual sim phone
Battery:
 The battery of the Nokia 1100 is only 1020 mah and we all know that the android phone battery is a minimum of 3000 mah. If you charge an android phone to 100% it will last up to 2 days hardly and if you charge Nokia 1100 phone it will last up to 7 to 10 days. For this reason, there are some people in India who are still using these phones. Those people who need to talk more are using these Nokia phones. Actually, there are no extra features Like a camera,  Internet, etc in Nokia 1100. So there is no scope of battery draining.
Network:
Android phones and other smartphones have many features but when you are in a remote area or in a hilly area where the network is not strong, you can not make calls with these phones. But here is the advantage of using Nokia 1100 Phones It doesn't matter where you are right now. If there is a weak signal then also you can use Nokia 1100 to make a call. It will disappoint you.
Phone longevity:
We all know that we can not use a smartphone for longer than 2 to 3  years and If It falls from your hand then just go to a shop and buy a new phone. The more expensive smartphone you have the more it will damage. So it will be better to buy a new one instead of repair that one.
There are some people in the world who have brought the phone in 2003 and they are still using the same phone. So please do not ask how many years it will last. If you Use Nokia 1100 phone then you don't have to worry about taking care of that phone while using it. If it falls from your hand It will affect your floor tiles. The phone will remain in the same condition.
Size:
As we know that all smartphones are comparatively big. If you have a small pocket you have to carry your smartphone in your hand. Some people use another bag to carry the smartphone only. If you have Nokia 1100 phone you can easily carry it. it is so small that you do not need an extra bag to carry it.
Frequently Asked Questions:
Below are some questions that may be stuck in your mind
Is Nokia 1100 available in the market?
Yes, the Nokia Ole model refurbished phone is available for sale at thedealsguru.com. We also deal with other Nokia refurbished models. All the phones are unboxed and packed in a custom printed box.
What is Nokia 1100 price ?
The Old phone Nokia 1100 that we sell is cost INR 1299/- .You will get a Nokia phone (Refurbished),  battery, and charger inside a customized box.
Can Nokia 1100 be hacked?
No, It can not be hacked. Actually, it does not have Internet and other wireless facilities. So it cannot be hacked.
When was the Nokia 1100 released?
The old  model phone Nokia 1100 was first released in the year 2003
Nokia 1100 4G?
Nokia 1100 was released in 2003, at that time there was no 4G. So this phone (which we are selling ) is not 4G
Which OS is used in Nokia 1100?
Nokia 1100 basically uses the Nokia Operation system (NOS).
Nokia 1100 Buy Online :
if you are thinking to do online shopping for a Nokia 1100 phone then this is the right place to buy online. thedealsguru.com deals in Nokia refurbished phones which are unboxed and checked by the experts. Yes, this is not a brand new phone but it is also not a second hand mobile. This is a renewed refurbished Nokia 1100 phone. But we can assure you that it will work as same as the nokia 1100 new one. There will be no fault.  you will get 7 days replacement guarantee and a 1-month repair guarantee on that phone.